On Saturday afternoon (UK time), Aston Villa head to St. Mary's Stadium to challenge Southampton at 3:00pm. This is a Premier League game.
The fixture will not be broadcast live in the UK.
Head To Head
The data shows that Southampton played Aston Villa in December in a Premier League fixture. The winners on the day were Southampton by a final score of 1-3. D. Ings scored twice for the home side.
Looking back over the last decade, these two sides have met 10 times. Southampton have won in 6 of the match-ups when they've met. Aston Villa have won 1 match. The other 3 matches ended in a draw.
Combining their head-to-head record, there has been an average of 3.5 goals per match. Southampton have scored an average of 2.4 and their opponents, Aston Villa have scored an average of 1.1 each game.
Reviewing the home ground performance in this match-up, whichever side has been home has won 60% of the matches between them. The visiting side has won 10% in this head-to-head record.
Southampton
Southampton have 31 points in the Premier League, which puts them in 12th position.
There is a total of 47 matches played by this side over the course of the last year. They have 20 wins; 8 draws; and 19 losses. This recent form puts Southampton on a Win-Draw-Loss rate of: 42%-17%-40%.
In this period, they have an average of 1.51 goals for, and 1.62 goals against.
When at home, in this period, they have a win rate of 38% (8 wins) from the latest 21 home fixtures. 23% (5) of these home games have been a draw, with the remaining 38% (8) ending in a loss.
Their home scoring record for this period shows that their average number of goals scored is 1.43 and they have conceded 1.81 on average.
In their last ten matches they have averaged 1.5 goals per match; they have won 5 of these matches. Of those ten matches, 5 of them have seen both sides score. There have been 4 matches with a goal total of three or more.
Aston Villa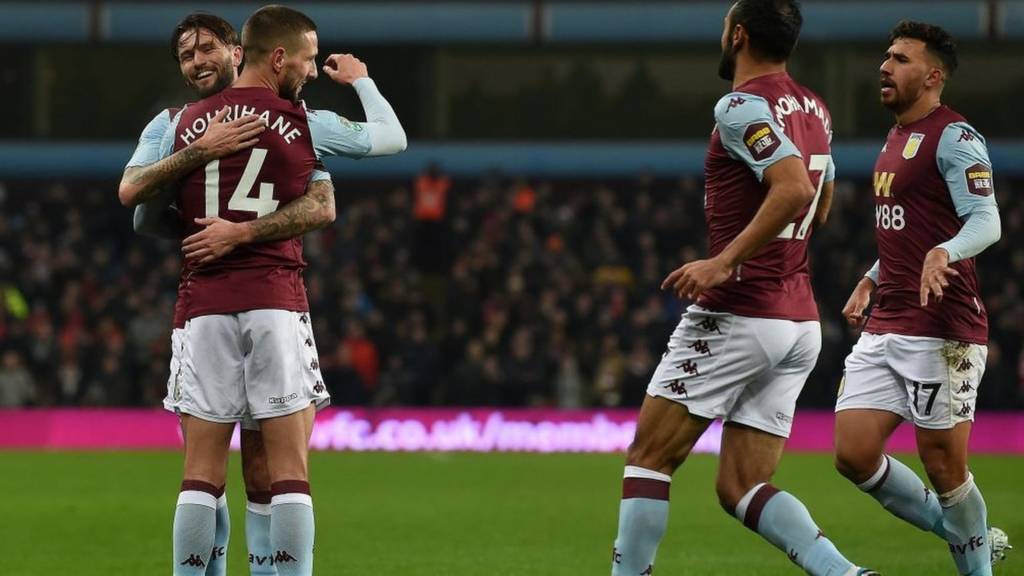 Aston Villa have 25 points in The Premier League. They are in 17th position.
Looking at results for the last year, they have played 53 matches. They have 29 wins; 7 draws; and 17 losses. This gives Aston Villa a recent Win-Draw-Loss rate of: 54%-13%-32%.
During this recent year, they average 1.81 goals per match. They have conceded an average of 1.28.
A look at their away record in this time. They have a win rate of 48% (14 wins). There have been 29 away fixtures. 17% (5) of these matches have been a draw, with the remaining 34% (10) being a loss when they are the away team.
On average they have scored 1.86 goals when away in this period while they have conceded 1.28.
As far as their recent performance goes, both home and away, they have a total of 12 goals in their last ten matches; they have won 4 of these matches. The total number of times that Aston Villa and whoever they've played have also scored is 8 matches in those ten. The total number of matches with over 2.5 goals scored is 7 from their last ten.
They are also on a run of 8 matches in a row in which they have scored.